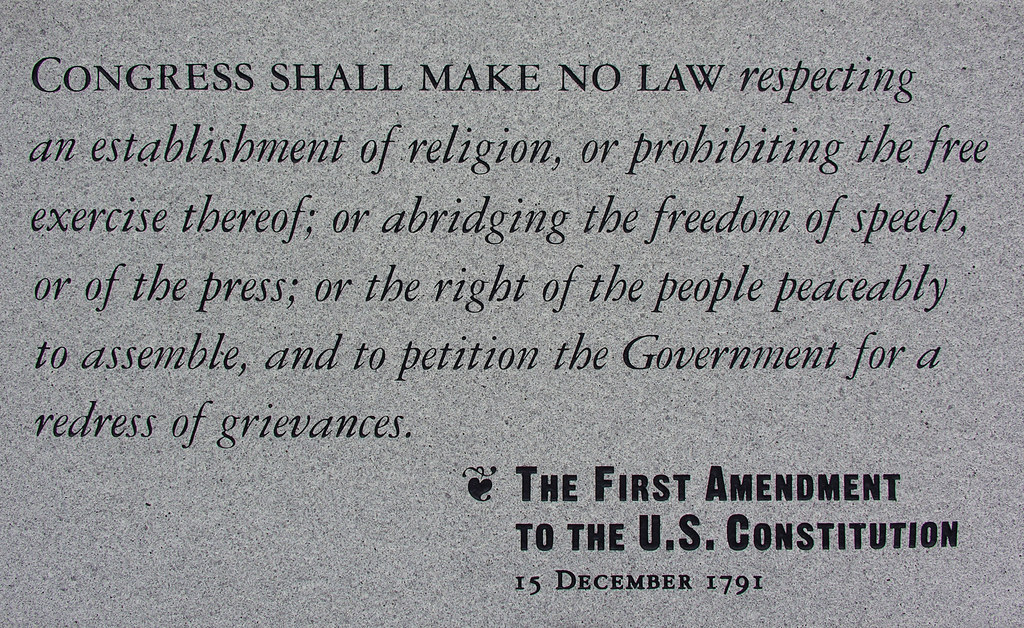 Introduction
More so perhaps than at any time in recent American history, social and political activists are calling for boycotts of people, products, and even states and nations as a way to bring about change. The tactic has been particularly visible during the years of polarization following the 2016 presidential election and has continued during the time of the COVID-19 pandemic. As in the past, the promoters of boycotts span the political spectrum. Among the most prominent boycotts during the last several years has been the attempt to isolate Israel through the Boycott, Divestment, and Sanctions movement (commonly known as "BDS"). This movement—and the attempts to combat it—have created a near-perfect storm of competing rights and values that encapsulates one of the great contradictions in contemporary American society: the conflict between personal freedoms and efforts to end bigoted and discriminatory behavior by commercial businesses.
This Article examines how opponents of anti-BDS laws may extend First Amendment rights in the business context to a point at which they actually threaten the validity of much antidiscrimination legislation. Part I discusses the BDS movement and state-based initiatives that attempt to penalize businesses that actively engage in a boycott of Israel. It examines the handful of cases in which federal courts have addressed the constitutionality of laws that require state contractors to affirm that they are not actively boycotting that country. Part II transitions to a discussion of the ways the Supreme Court has historically resolved conflicts between antidiscrimination laws and the constitutional rights of freedom of association and expression, and notes a transition from deference to enforcement of such laws to a recognition of the expressive rights of individuals and groups in both noncommercial and commercial contexts. The Article concludes in Part III with an application of the existing jurisprudence to state anti-BDS laws and highlights the dangers that successful opposition to such laws might present to the continued viability of antidiscrimination laws.
It concludes that affirmation of the expressive rights of pro-BDS businesses could lead to serious challenges to the constitutionality of laws designed to prevent bigotry in the conduct of commercial
affairs—including the landmark civil rights laws of the 1960s.
*Debbie Kaminer
**David Rosenberg

 *Professor of Law, Zicklin School of Business, Baruch College (CUNY). J.D., Columbia
University School of Law; B.A., University of Pennsylvania. This Article greatly benefitted
from discussion with colleagues at the 2019 Annual Academy of Legal Studies in Business Conference and with participants on the panel "Anti-Boycott Legislation and the Expressive Rights of Businesses: The Ethics and Legality of State Laws that Combat the BDS Movement," hosted by the Robert Zicklin Center for Corporate Integrity in April 2020. All errors are our own.
**Associate Professor of Law and Director of the Robert Zicklin Center for Corporate
Integrity, Zicklin School of Business, Baruch College (CUNY).