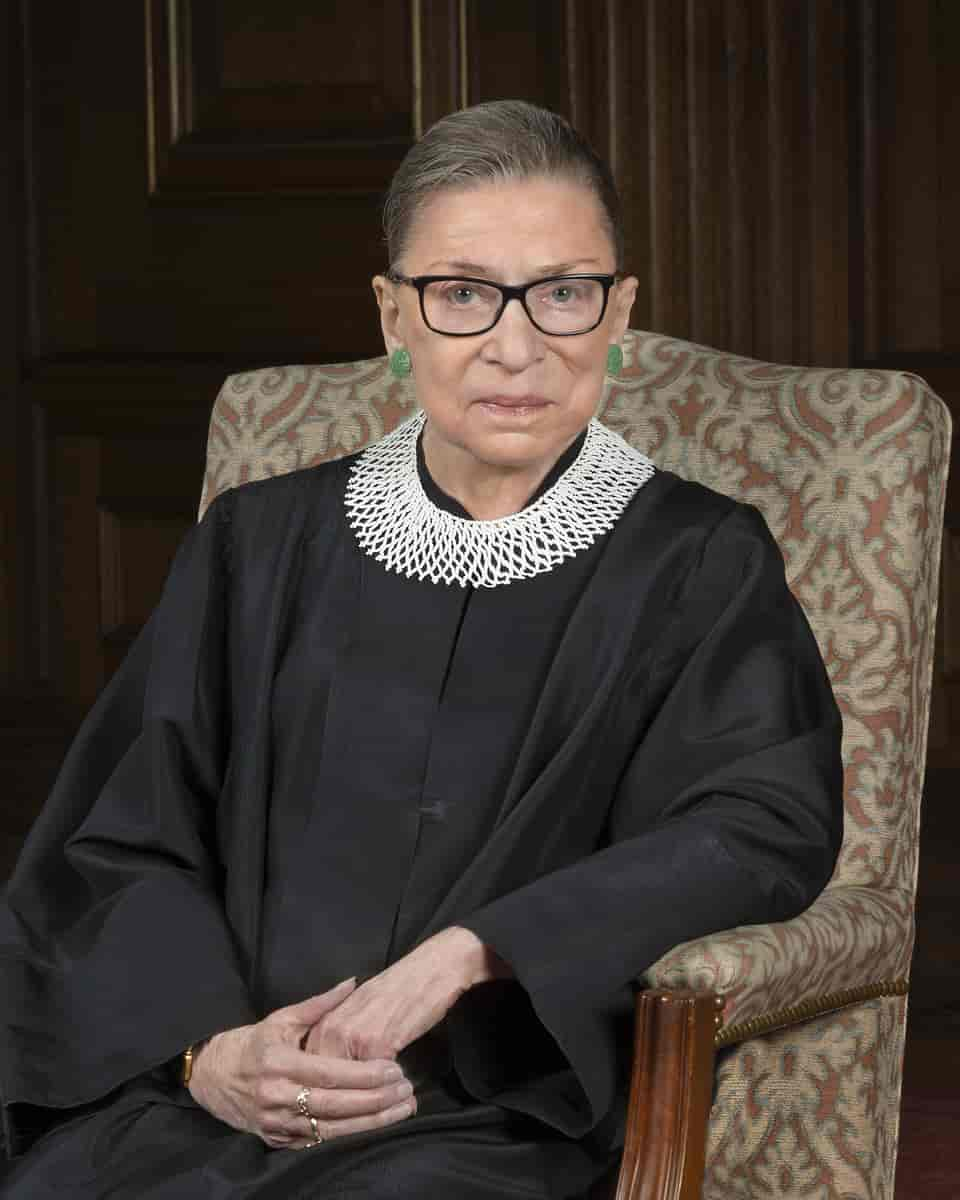 With Gratitude From Our Daughters: Reflecting on Justice Ginsburg and United States v. Virginia
Prof. Meredith Johnson Harbaugh*
"What enabled me to take part in the effort to free our daughters and sons to achieve whatever their talents equipped them to accomplish, with no artificial barriers blocking their way?"
—Ruth Bader Ginsburg
On September 18, 2020, we mourned the loss of Justice Ruth Bader Ginsburg, whom many considered not just a cultural icon, but a national treasure. Among many other things, Justice Ginsburg became a later-in-life feminist "rock star," celebrated for her rousing and impassioned dissents, her fearless defense of equality and autonomy rights, her championing of civil rights, and her persistent determination in the face of injustice. RBG's pop-culture status led to books, movies, t-shirts, "dissent collar" accessories, and Halloween costumes. But long before she became "notorious," she was a daughter, a mother, a law student, an advocate, a professor, a judge, and then—finally—a Justice. In this Essay, I will reflect on the opinion that manifests her life in all those roles and stands in many ways as the culmination of her life's work: United States v. Virginia (VMI).
Scholars and observers have characterized the VMI case as Justice Ginsburg's finest opinion—"her most celebrated case," a "landmark," and her "crowning achievement." When Ginsburg herself was asked which of her decisions were most influential and made her most proud, she, too, singled out VMI. "VMI was a very special case for me," she said. "It was a bright sign of the changing times." Many agree that Ginsburg's opinion in VMI was the most important opinion she wrote while on the Court.
I chose to reflect on this case, not only—or even primarily—because this Essay comes in the University of Richmond Law Review's Annual Survey of Virginia Law. Rather, I chose to reflect on VMI because of its personal and professional significance for Justice Ginsburg and her continued significance for the Institute, its cadets, and its graduates. As I went back to study Justice Ginsburg's life and the VMI opinion, several threads stood out, which have resonated through her life and her work, as well as the opinion. First, I was struck by how, in many ways, the narrative in the VMI case is a story about Ginsburg's own personal and professional life. With echoes of Ginsburg's own life and career, the VMI opinion was in many ways the pinnacle of Ginsburg's ambitious gender equality project. Second, throughout her life and career, Justice Ginsburg had an abiding faith in the American project to become "a more perfect union," and the Constitution's expanding capacity to recognize and protect "We the People." Third, from the beginning, Ginsburg's gender equality project was aimed at dismantling what she often called "sex-role pigeonholing"—removing "artificial barriers" to what citizens could dream and achieve based on stereotyped views of women's and men's roles. And finally, she was unfailingly focused on future generations—our daughters (and our sons)—as the rightful beneficiaries of gender equality and the key to effecting social change over time.
In the pages that follow, I will explore these themes along with the course and significance of the VMI case. I will begin with Justice Ginsburg's story, then turn to the litigation, the opinion, and what happened afterward.
* Professor of Law, University of Richmond School of Law. I thank the editors of the University of Richmond Law Review, especially Annual Survey Editor Jamie Wood, for the invitation and opportunity to write this In Memoriam Essay. It has been an honor and a joy to work on this piece. Gemma Fearn provided fantastic—and fast!—research for this project. This Essay is dedicated to my daughters.