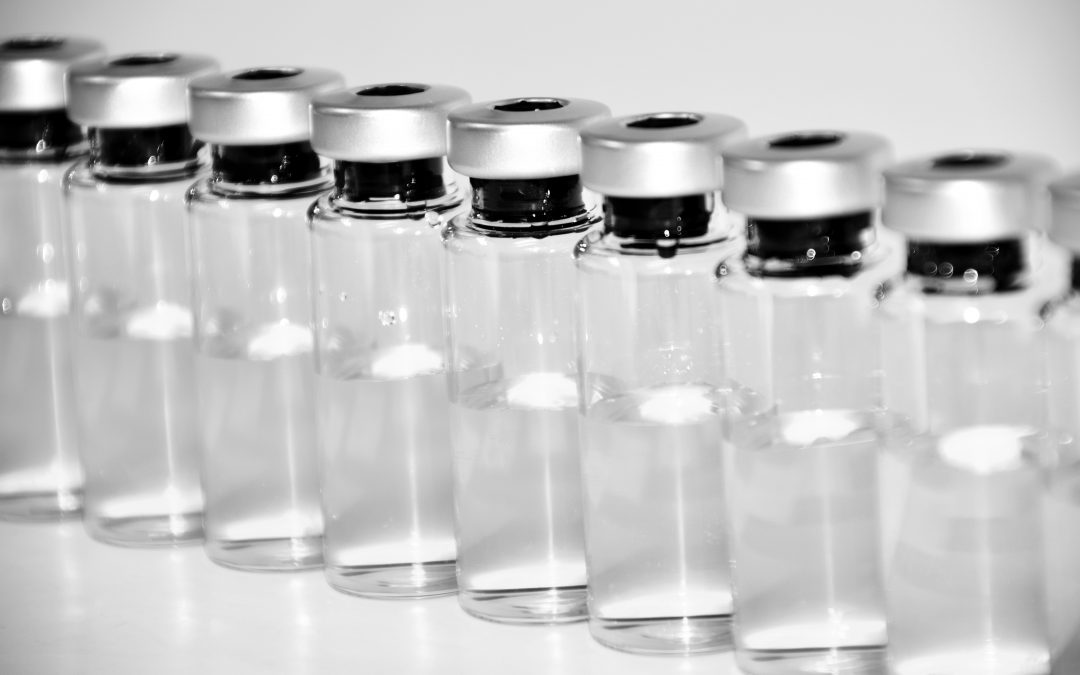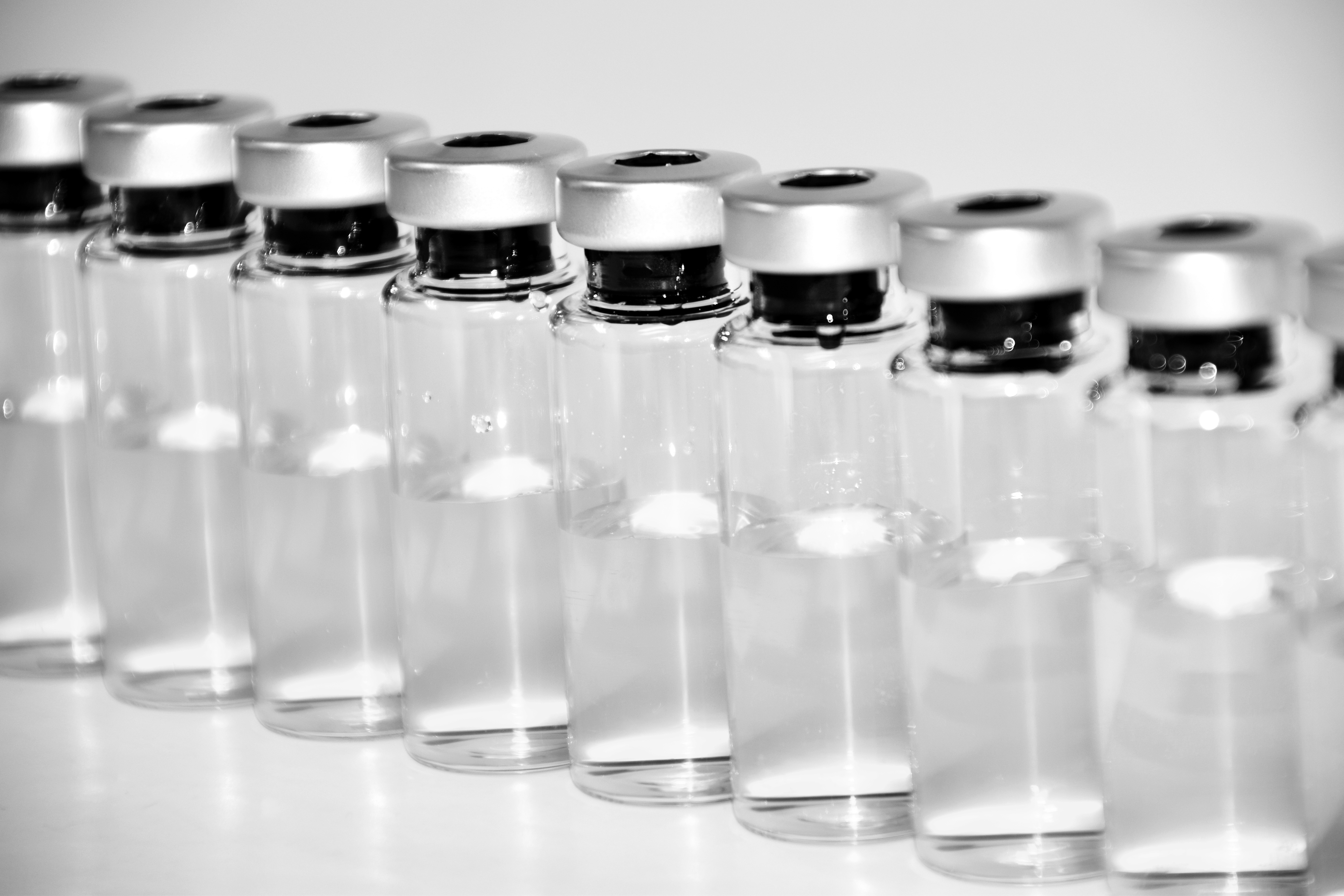 by Ave Grosenheider, J.D. Candidate, 2021, University of Richmond School of Law
In 2003, Elizabeth Holmes founded Theranos with the aim of supplanting the current hospital blood testing diagnostic and monitoring system in favor of rapid testing that one day would be in every drug store or home in America. However, her demise came as quickly as her rise to biomedical fame. In 2018, Theranos dissolved and Holmes, along with former president Sunny Balwani, was indicted on wire fraud charges.[1] As documented in John Carreyrou's book Bad Blood, Holmes used evasive and fragmented methods of communication with her investors, employees, partners, and even federal agencies to build and distribute a faulty product.[2] The result was tens of thousands of misrepresented or inaccurate blood test results across the United States and an erosion of public trust in health care technologies.[3] Holmes was able to perpetuate these lies for so long in part due to the asymmetry in information for this new health care technology. However, this scandal eventually led to widespread public skepticism with effects still lasting today. These lessons brought out by Bad Blood shed light on current public opinion surrounding the COVID-19 pandemic and efforts to quickly develop an effective, trusted vaccine.
Theranos was pitched to investors and potential retail partners as the future of diagnostic technology.[4] Founder and Chief Executive Elizabeth Holmes claimed that she was going to reinvent the laboratory diagnostic landscape by processing over 240 different blood tests with just a few drops of blood.[5] At its height, Theranos was valued at $9 million—the "largest valuation of any venture-capital-backed health company."[6] However, the façade Holmes and other officers presented was dramatically different from the reality. A Theranos employee who was aware of these indiscretions eventually decided to take his list of mounting concerns to Wall Street Journal reporter John Carreyrou.[7] offput by the policies and procedures and culture. Fr 2015 through 2018, Carreyrou wrote a series of articles and eventually a book detailing Theranos's operational failures that eventually led to the company's dissolution and officers' indictment on wire fraud charges.[8]
Among the indiscretions, Carreyrou discovered that Theranos was misclassifying its proprietary machines to evade higher levels of federal oversight and releasing patients' results—even when the machines produced erratic results that could not be reproduced on their own machines or other traditional lab tests and failed quality control tests.[9] In January 2016, an inspection and subsequent evaluation from the U.S. Centers for Medicare and Medicaid Services (CMS) revealed "deficient practices" in five categories, which "posed 'immediate jeopardy to patient health and safety.'"[10] These practices were not sufficiently remedied, which led to Walgreens breaking off their retail relationship with Theranos in June 2016.[11] One month later, CMS banned Holmes from working in the blood-testing business for two years and revoked Theranos's laboratory operating license in California.[12]
From the inception of Theranos and its proprietary blood testing technology, Holmes kept all but those in her innermost circle in the dark on the progress of her company. Even some of her own employees were unaware of the technological inaccuracies and shortcomings.[13] Those who were aware were discouraged from voicing their concerns or speaking to other employees.[14] When speaking to investors or potential retail partners such as Walgreens and Safeway, Holmes assured them that the technology was more accurate, cost-effective, and convenient than traditional laboratory blood tests.[15] She went to great lengths to perpetuate these lies, even going so far as to give demonstrations with fake read-outs to dupe audiences and forbidding outsiders to see inside the laboratories when visiting for business meetings.[16]
These deceptive tactics culminated in a federal indictment for wire fraud. On June 15, 2018, Elizabeth Holmes and Sunny Balwani, former Theranos President and Chief Operating Officer, were "charged with two counts of conspiracy to commit wire fraud and nine counts of wire fraud . . . [T]he charges stem from allegations that Holmes and Balwani engaged in a multi-million dollar scheme to defraud investors, and a separate scheme to defraud doctors and patients" through a series of knowingly false and misleading statements about their technologies.[17]
Many who were personally affected by Theranos's deceptive practices were not surprised by news of the indictment. As Carreyrou and the Wall Street Journal reported, a number of patients who received wildly inaccurate blood tests from Theranos were sent by their doctors for further follow ups.[18] "Patients and doctors told the Journal they were shocked when Theranos produced hard-to-explain results that could signal serious or even life-threatening problems."[19] This "unprecedented" health scandal is fresh in many people's minds as drug manufacturers and federal agencies have felt immense pressure to develop and approve a COVID-19 vaccine as soon as possible.[20]
The Theranos scandal provides a necessary background for researchers, drug manufacturers, and federal agencies racing to put a COVID-19 vaccine to market. These two events are intertwined in many respects. The most salient amidst the COVID-19 pandemic is that new technologies in public health are ripe for skepticism. Members of the general public must rely on the advice of their doctors, and the approval of federal agencies when determining the most effective and safest course of treatment. However, the newer the treatment is, the less likely it is that the patient will feel comfortable with that course of treatment. Sometimes this may be for good reason. Theranos reported "issu[ing] 'tens of thousands' of voided or revised test results to doctors or patients."[21] Errors such as this can erode the relationship of trust between health care providers and health care consumers. In light of these concerns, public health experts and federal agencies alike have been diligent in efforts to disseminate correct information and resolve the general public's concerns to prevent memories of scandals like Theranos from derailing efforts made to combat the virus.
Even with public health officials lauding the COVID-19 vaccine efforts and emphatically assuring the public that the vaccines would not be approved unless they were safe, there is still a great deal of public skepticism. A Kaiser Family Foundation poll published on December 15, 2020 indicated that 27% of Americans probably or definitely would not get a COVID-19 vaccine if it is deemed safe and is available for free.[22] Among the most commonly cited reasons for this hesitance are "worries about possible side effects (which 59% cite as a major reason), lack of trust in the government to ensure the vaccines' safety and effectiveness (55%), [and] concerns that the vaccine is too new (53%)," as well as distrust of the health care system in general (35%).[23] Some skepticism may be for good reason as there are many aspects of the vaccinations for which experts do not have answers, especially relating to the cause of severe anaphylactic reactions in some who have already been vaccinated, as well as how the vaccine will fare in pregnant women and children.[24]
Fifty-four vaccines are currently in human clinical trials in the United States.[25] Pfizer's vaccine emerged as the front-runner, with the company announcing that it was 95% effective.[26] On November 20, Pfizer submitted an application with the FDA for Emergency Use Authorization.[27] Prior to submitting the application, Pfizer completed three phases of clinical trials, though on a truncated timeline when compared to the typical vaccination approval procedures:[28]
Consistent with FDA regulations, Phase 1 clinical studies assess vaccine safety, dosage, and capacity to induce an immune response in a small number of healthy subjects. Phase 2 trials evaluate initial safety and efficacy in a larger population, perhaps a few hundred. Phase 3 trials provide more definitive evidence of a vaccine's efficacy. They are usually large, randomized, blinded, and controlled, and involve hundreds to thousands of subjects.[29]
The multiple phases of clinical trials with large and representative populations are essential to ferret out any potential risks. The FDA released new guidelines for vaccines in light of the pandemic, stating that the standard guiding approval of these vaccines will be whether the potential benefits outweigh the risks based "on data from at least one well-designed Phase 3 clinical trial that demonstrates the vaccine's safety and efficacy in a clear and compelling manner."[30]As of January 18th, the FDA has approved both Pfizer's vaccine and Moderna's vaccine for Emergency Use Authorization (EUA) in the United States. EUAs allow for the vaccine to be administered to a targeted group, but are not intended for distribution among general populations.[31]  As it relates to the COVID-19 pandemic, approximately 24 million health care workers, and nursing home residents comprise the essential and vulnerable populations expected to receive the highest priority status for Pfizer or Moderna EUA vaccine.[32] The FDA will continue to monitor the vaccine for adverse effects, before the vaccination is fully approved for the general public.[33]
The speed at which multiple drug manufacturers are already seeking approval for COVID-19 vaccinations is unprecedented. It takes an average of ten years to develop a vaccine, with the four years it took to develop the mumps vaccine to be the shortest documented timeline.[34] This information has left the general public wondering how the FDA can reconcile statements that these vaccines are both safe and effective, given that it has been less than a year since most of the United States has been shut down due to COVID-19. The safety and effectiveness is explained through three elements: the availability of previous research, funding, large testing pools.[35] These elements taken together are referred as "Operation Warp Speed" (OWS) by the U.S. Department of Health and Human Services, with the goal of produc[ing] and deliver[ing] 300 million doses of safe and effective vaccines with the initial doses available by January 2021."[36]
Researchers around the world were not starting from scratch when developing a vaccine for the current pandemic. Much of their research was based on advancements in understanding SARS and MERS outbreaks in 2003 and 2012, respectively.[37] All three pathogens are from the coronavirus family, with "high virological similarity."[38] Notably by 2020, there were already ten SARS vaccines in Phase 3 clinical trials, with over 100 vaccines in the development phase.[39]  This served as the starting point for a COVID-19 vaccine. Next, the US government has allocated "record amounts of funding" for vaccine development.[40] Specifically, $6.5 billion and $3 billion have gone to the Biomedical Advancement Research and Development Authority and to the National Institute of Health, respectively, to fund OWS and accelerate the development of a safe and effective vaccine.[41] This money has gone directly to fund companies including Pfizer and Moderna in their research and development.[42] Private funding has also helped accelerate the development of vaccines from celebrities including Dolly Parton and Bill and Melinda Gates, to name a few.[43] Finally, pharmaceutical companies have secured thousands of volunteers in a short period of time, enabling these companies to complete the clinical trials with a constant source of participants.[44] [45] While vaccines typically go through the research process, three phases of clinical trials, manufacturing, and then distribution, the above factors—i.e., partially completed research, increased funding, and many clinical trial participants in a short period of time—have allowed for the research and development process to occur concurrently with Phase 1 trials, as well as the manufacturing to occur concurrently with Phase 2 trials, Phase 3 trials, and distribution.[46] Taken together, these processes create the current expedited timeline.
As the Pfizer vaccine is administered to the targeted group of health care providers and nursing home residents through EUA, it will be monitored closely for adverse effects.[47] These post-authorization monitoring protocols will play heavily into the approval (or not) of a vaccine for widespread use.[48] Unlike medications that treat acute conditions, vaccines require "meticulous post-approval safety surveillance" because "a vaccine trial must go on for many months before a statistically significant difference can be seen in the incidence of a condition that may not occur in most patients without a vaccine."[49] If the FDA determines that the benefits no longer outweigh the risks as statutorily required, the vaccine can be pulled from the market.[50] If not, the vaccine will be scrutinized under the more rigorous "'substantial evidence' of safety and effectiveness" standard for full approval and widespread use.[51]
These reassurances give the public reason to be hopeful about the safety and efficacy of approved vaccines, even amidst cautious optimism surrounding many questions to which experts do not have the answers. Data suggest that efforts to reassure the public are working, however only with more time and research will the full picture of the vaccine's effects will come into view. The Theranos scandal provides a cautionary tale for what can go wrong with improperly supervised health care innovations, but also provides lessons that relevant experts have heeded to regain public trust in health care.
[1] United States v. Holmes, No. 5:18-cr-00258 (N.D. Cal. June 14, 2018).
[2] John Carreyrou, Bad Blood 179–83, 228–39 (2020).
[3] Christopher Weaver, Agony, Alarm and Anger for People Hurt by Theranos's Botched Blood Tests, Wall St. J. (Oct. 16, 2016), https://www.wsj.com/articles/the-patients-hurt-by-theranos-1476973026 [https://perma.cc/78BW-PRTU].
[4] Carreyrou, supra note 2, at 82–92.
[5] John Carreyrou, Hot Startup Theranos Has Struggled With Its Blood Test Technology, Wall St. J. (Oct. 16, 2015), https://www.wsj.com/articles/theranos-has-struggled-with-blood-tests-1444881901 [https://perma.cc/Z25N-XHBG].
[6] Id.; John Carreyrou & Christopher Weaver, Theranos Devices Often Failed Accuracy Requirements, Wall St. J. (Mar. 31, 2016), https://www.wsj.com/articles/theranos-devices-often-failed-accuracy-requirements-1459465578 [https://perma.cc/9DK5-Y8VQ].
[7] Carreyrou, supra note 2, at 223–39.
[8] See generally John Carreyrou, https://www.wsj.com/news/author/john-carreyrou; Carreyrou, supra note 2.
[9] John Carreyrou, FDA Inspectors Call Theranos Blood Vial 'Uncleared Medical Device,' Wall St. J. (Oct. 27, 2015) https://www.wsj.com/articles/fda-inspectors-call-theranos-blood-vial-uncleared-medical-device-1445967607 [https://perma.cc/G9PT-QCFK].
[10] John Carreyrou & Christopher Weaver, Theranos Ran Tests Despite Quality Problems, Wall St. J. (Mar. 8, 2016), https://www.wsj.com/articles/theranos-ran-tests-despite-quality-problems-1457399479 [https://perma.cc/C2XY-H5T5].
[11] Carreyrou, supra note 2, at 289; John Carreyrou, Michael Siconolfi, & Christopher Weaver, Theranos Dealt Sharp Blow as Elizabeth Holmes Is Banned From Operating Labs, Wall St. J. (July 8, 2016) https://www.wsj.com/articles/u-s-regulator-bans-theranos-ceo-elizabeth-holmes-from-operating-labs-for-two-years-1467956064 [https://perma.cc/56CL-X7VC].
[12] Carreyrou, supra note 2, at 286; Carreyrou et al., supra note 11.
[13] Carreyrou, supra note 2, at 161–68.
[14] Id. at 161–68, 193–98.
[15]  Christopher Weaver & John Carreyrou, Craving Growth, Walgreens Dismissed Its Doubts About Theranos, Wall St. J. (May 25, 2016) https://www.wsj.com/articles/craving-growth-walgreens-dismissed-its-doubts-about-theranos-1464207285 [https://perma.cc/TX5W-QQTA].
[16] Carreyrou, supra note 2, at 179, 252.
[17] Press Release, U.S. Food & Drug Admin, Theranos Founder and Former Chief Operating Officer Charged in Alleged Wire Fraud Schemes (June 15, 2018), https://www.fda.gov/inspections-compliance-enforcement-and-criminal-investigations/press-releases/june-15-2018-theranos-founder-and-former-chief-operating-officer-charged-alleged-wire-fraud-schemes; see also United States v. Holmes, No. 5:18-cr-00258 (N.D. Cal. June 14, 2018).
[18] Carreyrou, supra note 5; Weaver, supra note 3; Carreyrou, supra note 2, at 233.
[19] Weaver, supra note 3.
[20] Id.; John Carreyrou, Theranos Voids Two Years of Edison Blood-Test Results, Wall St. J. (May 18, 2016), https://www.wsj.com/articles/theranos-voids-two-years-of-edison-blood-test-results-1463616976 [https://perma.cc/6UBE-G322].
[21] Carreyrou, supra note 20.
[22] Liz Hamel, Ashley Kirzinger, Calley Muñana & Mollyann Brodie, KFF COVID-19 Vaccine Monitor: December 2020, Kaiser Family Foundation (Dec. 16, 2020, 9:02 PM), https://www.kff.org/coronavirus-covid-19/report/kff-covid-19-vaccine-monitor-december-2020/ [https://perma.cc/9CGA-N77X].
[23] Id.
[24] The Kaiser Family Foundation has been conducting polls on vaccine reluctance for months now. Their findings indicate that reluctance among the citizens is decreasing. In September, 63% of Americans responded that they would definitely or probably get a vaccine if available and deemed safe. Notably, these numbers—while increasing from 63% to 71%—still fall below the 85% threshold thought to be the tipping point for herd immunity. Id.; Dylan Scott, Fauci: 85 Percent of the US Needs to Get the Covid-19 Vaccine for "True Herd Immunity," Vox (Dec. 15, 2020), https://www.vox.com/coronavirus-covid19/2020/12/15/22176555/anthony-fauci-covid-19-vaccine-herd-immunity-goal [https://perma.cc/X6XS-NGE7].
[25] Carl Zimmer, Jonathan Corum & Sui-Lee Wee, Coronavirus Vaccine Tracker, N.Y. Times (last updated Jan. 14, 2021) https://www.nytimes.com/interactive/2020/science/coronavirus-vaccine-tracker.html [https;//perma.cc/AZ7A-STRE].
[26] Pfizer and BioNTech to Submit Emergency Use Authorization Request Today to the U.S. FDA for COVID-19 Vaccine, BusinessWire (Nov. 20, 2020) https://www.businesswire.com/news/home/20201120005370/en/ [https://perma.cc/A49Y-PEZE].
[27] Id.
[28] Aaron S. Kesselheim et al., An Overview of Vaccine Development, Approval, and Regulation, with Implications for COVID-19, 40 HealthAffairs 1 (2021).
[29] Id. at 2.
[30] U.S. Food & Drug Admin., Emergency Use Authorization for Vaccines to Prevent COVID-19
(Oct. 2020), https://www.fda.gov/media/142749/download.
[31] Kesselheim et al., supra note 28, at 2.
[32] Lena H. Sun & Isaac Stanley-Becker, Health-care Workers and Nursing Home Residents Should be the First to Get Coronavirus Vaccines, CDC Advisory Group Says, Wash. Post (Dec. 2, 2020), https://www.washingtonpost.com/health/2020/12/01/vaccine-priority-groups-covid [https://perma.cc/8CV5-UNUQ].
[33] What Does Emergency Use of a Covid-19 Vaccine Mean?, Associated Press, Nov. 20, 2020, https://apnews.com/article/emergency-use-covid-19-vaccine-explained-c8cca451619c1705e06414a32c20facb [https://perma.cc/V3AJ-HXD8].
[34] Asher Mullard, COVID-19 Vaccine Development Pipeline Gears Up, 395 The Lancet 1751 (2020); Nsikan Akpan, Why a Coronavirus Vaccine Could Take Way Longer than a Year, National Geographic (Apr. 10, 2020) https://www.nationalgeographic.com/science/2020/04/why-coronavirus-vaccine-could-take-way-longer-than-a-year/ [https://perma.cc/ZL7A-QYWF].
[35] Fact Sheet: Explaining Operation Warp Speed, U.S. Dept. of Health & Human Services (Dec. 15, 2020, 9:28 PM), https://www.hhs.gov/coronavirus/explaining-operation-warp-speed/index.html [https://perma.cc/963R-6TDM].
[36] Id.
[37] Nicola Petrosillo, Giulio Viceconte, Onder Ergonul, Giuseppe Ippolito & Eskild Petersen, COVID-19, SARS and MERS: Are They Closely Related?, 26 Clinical Microbiology & Infection 729 (2020).
[38] Id. at 732.
[39] Mullard, supra note 34, at 1751.
[40] Ihor Sawczuk, M.D., Behind the COVID-19 Approval Process, Hackensack Meridian Health (Dec. 9, 2020), https://www.hackensackmeridianhealth.org/HealthU/2020/12/09/behind-the-covid-19-vaccine-approval-process/ [https://perma.cc/6PF2-JZET].
[41] Id.
[42] Id.; Allie Clouse, Fact Check: Moderna Vaccine Funded by Government Spending, with Notable Private Donation,  USA Today (Nov. 24, 2020), https://www.usatoday.com/story/news/factcheck/2020/11/24/fact-check-donations-research-grants-helped-fund-moderna-vaccine/6398486002/ [https://perma.cc/A4HQ-XPLE]; Was the Pfizer Vaccine Part of the Government's Operation Warp Speed?, N.Y. Times (Nov. 10, 2020), https://www.nytimes.com/2020/11/10/health/was-the-pfizer-vaccine-part-of-the-governments-operation-warp-speed.html [https://perma.cc/3XJX-TQN7].
[43] Kerry A. Dolan, Bill and Melinda Gates Are Giving Another $70 Million for Covid Vaccines, Forbes (Nov. 12, 2020), https://www.forbes.com/sites/kerryadolan/2020/11/12/bill-and-melinda-gates-are-giving-70-million-more-for-covid-vaccines/?sh=48701b6a29f8 [https://perma.cc/GSH2-X9PK].
[44] U.S. Food & Drug Admin., Inside Clinical Trials: Testing Medical Products in People (2020) https://www.fda.gov/drugs/information-consumers-and-patients-drugs/inside-clinical-trials-testing-medical-products-people [https://perma.cc/5BVC-TV38]; Sawczuk, supra note 40.
[45] While Pfizer had ample participants, there is still a significant need for clinical trial participants for additional covid-19 vaccines to create a diverse testing pool that is representative of the general population within the United States and worldwide. See Marc Zarefsky, COVID-19 Vaccine Trials: 1 Million More Volunteers Still Needed, Am. Med. Ass'n. (Nov. 9, 2020), https://www.ama-assn.org/delivering-care/public-health/covid-19-vaccine-trials-1-million-more-volunteers-still-needed [https://perma.cc/U45C-NP4F].
[46] See Sawczuk, supra note 40.
[47] What Does Emergency Use of a Covid-19 Vaccine Mean?, supra note 33.
[48] Kesselheim et al., supra note 28, at 3–5.
[49] Id. at 6.
[50] Id.
[51] What Does Emergency Use of a Covid-19 Vaccine Mean?, supra note 33.