Latest in Print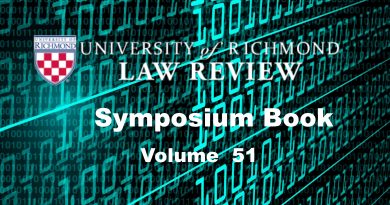 Thomas J. Ridge
We now live in what I call the "digital forevermore." It was not that long ago that the original computer base data transmission protocol was created simply to facilitate telecommunications between the United States Department of Defense and research universities. While certainly primitive compared to the digital global ecosystem that drives commerce and culture throughout the world today, its core features remain the same. The Internet is an open system based on anonymity. It was never designed to be a secure communication platform. The opportunities and vulnerabilities within this global network, with electrons racing everywhere, much of it with personal information about all of us, are probably beyond our individual comprehension. The ubiquity of the Internet is its strength, and the ubiquity of the Internet is its weakness. And we are all potentially exposed to the potential malignant use of the Internet and the nefarious use of our information that is on it.

lawreviewadmin
Comments Off

on Next Generation Foreign Intelligence Surveillance Law: Renewing 702

lawreviewadmin
Comments Off

on Preventing an Air Panopticon: A Proposal for Reasonable Legal Restrictions on Aerial Surveillance

lawreviewadmin
Comments Off

on COMMENT: The 2016 Amendments to Criminal Rule 41: National Search Warrants to Seize Cyberspace, "Particularly" Speaking
Online Exclusives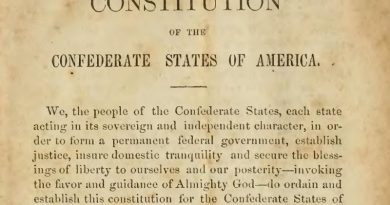 lawreviewadmin
Comments Off

on Drawing Lines of Sovereignty: State Habeas Doctrine and the Substance of States' Rights in Confederate Conscription Cases
Winthrop Rutherfurd
Across the Confederacy, state judges uniformly claimed jurisdiction to issue habeas writs to confederate conscription officers on behalf of conscripts claiming unlawful detention. State judges based this authority to issue habeas writs to federal officers on the state habeas doctrine, pursuant to which a state court had coequal jurisdiction with federal courts to determine the lawfulness of a habeas petitioner's detention. Today state habeas doctrine would constitute a gross violation of jurisdictional lines separating federal and state sovereignty; federal courts have exclusive jurisdiction to determine whether a federal prisoner's detention is lawful. Even during the antebellum period state habeas was constitutionally controversial, resulting in a robust and divided body of antebellum state and federal precedent, and featured in the broader judicial and political disputes over the boundaries of states' rights.


lawreviewadmin
Comments Off

on Anchors Aweigh: Analyzing Birthright Citizenship as Declared (Not Established) by the Fourteenth Amendment