Latest in Print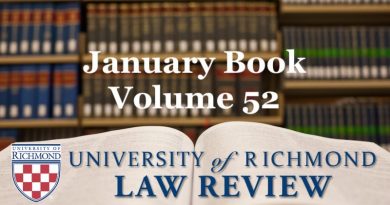 lawreviewadmin
Comments Off

on Is It Bad Law To Believe A Politician? Campaign Speech And Discriminatory Intent
Shawn E. Fields
Politicians lie. For better or worse, we have grown accustomed to this unsavory practice. We expect candidates for public office to make promises they have no intention of keeping. We expect candidates to say one thing to "play to the base" during primaries, only to contradict themselves as they "play to the middle" in the general election. But should this unfortunate fact of political discourse influence judicial analysis of a politician's potentially unconstitutional motivations behind a challenged government action? Should courts refuse even to consider discriminatory and inflammatory campaign pledges in assessing the purpose of a statute or regulation simply because we distrust our elected officials? Can such a bright-line evidentiary exclusion be justified even when a political candidate speaks openly, consistently, and convincingly about his desire to enact impermissibly discriminatory policies if elected?
lawreviewadmin
Comments Off on Separate But (Un)Equal: Why Institutionalized Anti-Racism Is The Answer To The Never-Ending Cycle Of Plessy v. Ferguson
lawreviewadmin
Comments Off

on Famous On The Internet: The Spectrum Of Internet Memes And The Legal Challenge Of Evolving Methods Of Communication
lawreviewadmin
Comments Off on Katz v. United States: Back To The Future?
Online Exclusives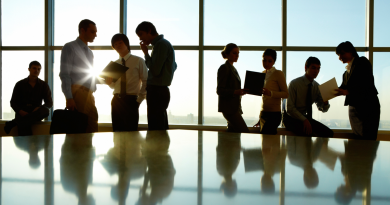 lawreviewadmin
Comments Off

on The Invisible Minority: Discrimination Against Bisexuals In The Workplace
Elizabeth Childress Burneson
The Lesbian, Gay, Bisexual, Transgender, and Queer ("LGBTQ+") community has won major legal victories in the last twenty years, but at least one group remains left behind in those victories. The bisexual population is often ignored, erased, and discriminated against by both homosexual and heterosexual individuals and communities. This is true despite the fact that bisexuals outnumber both lesbian women and gay men.

lawreviewadmin
Comments Off

on You Could Have Told Me That In The First Place: Five Tips That Might Have Saved A Young Lawyer A Lot Of Trouble

lawreviewadmin
Comments Off

on Judge Merhige's Environmental Decisions: Expert Handling of Groundbreaking Environmental Rulings and Complex Federal Jurisdictional Questions

lawreviewadmin
Comments Off

on The Conscience of Virginia: Judge Robert R. Merhige, Jr., and the Politics of School Desegregation