Latest in Print
Donald J. Kochan
Uniquely interconnecting lessons from law, psychology, and economics, this article aims to provide a more enriched understanding of what it means to "share" property in the sharing economy. It explains that there is an "ownership prerequisite" to the sharing of property, drawing in part from the findings of research in the psychology of child development to show when and why children start to share. They do so only after developing what psychologists call "ownership understanding." What the psychological research reveals, then, is that the property system is well suited to create recognizable and enforceable ownership norms that include the rights to acquire and retain ownership of property (parting with it only on terms defined by the owner), thereby also providing necessary economic incentives to share. Along the way, this article bridges the psychology research with Hohfeld's description of the nature of rights, explaining the corresponding rights characterizations appropriate to describe each step in a child's development of ownership understanding.

Online Exclusives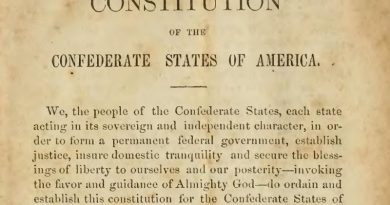 lawreviewadmin
Comments Off

on Drawing Lines of Sovereignty: State Habeas Doctrine and the Substance of States' Rights in Confederate Conscription Cases
Winthrop Rutherfurd
Across the Confederacy, state judges uniformly claimed jurisdiction to issue habeas writs to confederate conscription officers on behalf of conscripts claiming unlawful detention. State judges based this authority to issue habeas writs to federal officers on the state habeas doctrine, pursuant to which a state court had coequal jurisdiction with federal courts to determine the lawfulness of a habeas petitioner's detention. Today state habeas doctrine would constitute a gross violation of jurisdictional lines separating federal and state sovereignty; federal courts have exclusive jurisdiction to determine whether a federal prisoner's detention is lawful. Even during the antebellum period state habeas was constitutionally controversial, resulting in a robust and divided body of antebellum state and federal precedent, and featured in the broader judicial and political disputes over the boundaries of states' rights.


lawreviewadmin
Comments Off

on Anchors Aweigh: Analyzing Birthright Citizenship as Declared (Not Established) by the Fourteenth Amendment