Latest in Print
Donald J. Kochan
Uniquely interconnecting lessons from law, psychology, and economics, this article aims to provide a more enriched understanding of what it means to "share" property in the sharing economy. It explains that there is an "ownership prerequisite" to the sharing of property, drawing in part from the findings of research in the psychology of child development to show when and why children start to share. They do so only after developing what psychologists call "ownership understanding." What the psychological research reveals, then, is that the property system is well suited to create recognizable and enforceable ownership norms that include the rights to acquire and retain ownership of property (parting with it only on terms defined by the owner), thereby also providing necessary economic incentives to share. Along the way, this article bridges the psychology research with Hohfeld's description of the nature of rights, explaining the corresponding rights characterizations appropriate to describe each step in a child's development of ownership understanding.

lawreviewadmin
Comments Off

on Security Clearance Conundrum: The Need For Reform And Judicial Review

lawreviewadmin
Comments Off

on Restating The "Original Source Exception" To The False Claims Act's "Public Disclosure Bar" In Light Of The 2010 Amendments

lawreviewadmin
Comments Off

on Involuntarily Committed Patients As Prisoners
Online Exclusives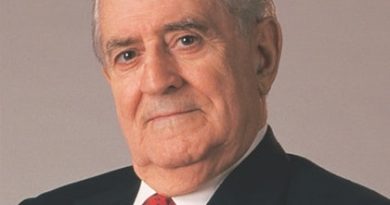 lawreviewadmin
Comments Off

on Judge Merhige's Environmental Decisions: Expert Handling of Groundbreaking Environmental Rulings and Complex Federal Jurisdictional Questions
Jim Vines
It is a special privilege for me to contribute to this edition of the University of Richmond Law Review honoring Judge Robert R. Merhige, Jr. Here, I seek to highlight his contributions to United States environmental law. In 1988 and 1989, I was one of two recent law school graduates who clerked for Judge Merhige ("please call me by my first name; it's 'Judge'"). The Judge was a larger than life figure. As a federal trial judge, historically important and intellectually challenging cases seemed to find their way into his court in a volume not matched in many other federal district courts. Not surprisingly, his environmental cases were "big" and his rulings reflected his uncommon grasp of the whole of the law.

lawreviewadmin
Comments Off

on The Conscience of Virginia: Judge Robert R. Merhige, Jr., and the Politics of School Desegregation

lawreviewadmin
Comments Off

on The Honorable Robert R. Merhige, Jr.: A Judge Ahead of His Time

lawreviewadmin
Comments Off

on Personal Reflections On The Honorable Robert R. Merhige, Jr.: A Judge, Mentor, and Friend