Latest in Print
Donald J. Kochan
Uniquely interconnecting lessons from law, psychology, and economics, this article aims to provide a more enriched understanding of what it means to "share" property in the sharing economy. It explains that there is an "ownership prerequisite" to the sharing of property, drawing in part from the findings of research in the psychology of child development to show when and why children start to share. They do so only after developing what psychologists call "ownership understanding." What the psychological research reveals, then, is that the property system is well suited to create recognizable and enforceable ownership norms that include the rights to acquire and retain ownership of property (parting with it only on terms defined by the owner), thereby also providing necessary economic incentives to share. Along the way, this article bridges the psychology research with Hohfeld's description of the nature of rights, explaining the corresponding rights characterizations appropriate to describe each step in a child's development of ownership understanding.

lawreviewadmin
Comments Off

on Security Clearance Conundrum: The Need For Reform And Judicial Review

lawreviewadmin
Comments Off

on Restating The "Original Source Exception" To The False Claims Act's "Public Disclosure Bar" In Light Of The 2010 Amendments

lawreviewadmin
Comments Off

on Involuntarily Committed Patients As Prisoners
Online Exclusives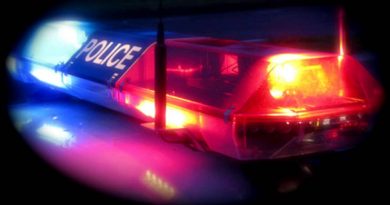 lawreviewadmin
Comments Off

on Non-Contact Excessive Force By Police: Is That Really A Thing?
Michael J. Jacobsma
When people hear the words "police" and "excessive force," they usually associate those words with an unjustified assault and battery, or lethal force made against suspects by law enforcement officers during an arrest or investigation. When such acts occur, the victim of the excessive force has the right to pursue a civil action against the police officer pursuant to 42 U.S.C. § 1983 if committed by state or local police, or a Bivens action if committed by federal agents.
But can a police officer be sued for excessive force without making any physical contact with the plaintiff? The answer to that question is yes.
lawreviewadmin
Comments Off

on Drawing Lines of Sovereignty: State Habeas Doctrine and the Substance of States' Rights in Confederate Conscription Cases


lawreviewadmin
Comments Off

on Anchors Aweigh: Analyzing Birthright Citizenship as Declared (Not Established) by the Fourteenth Amendment