Latest in Print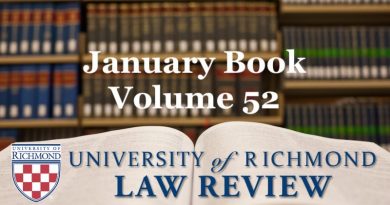 lawreviewadmin
Comments Off

on Is It Bad Law To Believe A Politician? Campaign Speech And Discriminatory Intent
Shawn E. Fields
Politicians lie. For better or worse, we have grown accustomed to this unsavory practice. We expect candidates for public office to make promises they have no intention of keeping. We expect candidates to say one thing to "play to the base" during primaries, only to contradict themselves as they "play to the middle" in the general election. But should this unfortunate fact of political discourse influence judicial analysis of a politician's potentially unconstitutional motivations behind a challenged government action? Should courts refuse even to consider discriminatory and inflammatory campaign pledges in assessing the purpose of a statute or regulation simply because we distrust our elected officials? Can such a bright-line evidentiary exclusion be justified even when a political candidate speaks openly, consistently, and convincingly about his desire to enact impermissibly discriminatory policies if elected?
lawreviewadmin
Comments Off on Separate But (Un)Equal: Why Institutionalized Anti-Racism Is The Answer To The Never-Ending Cycle Of Plessy v. Ferguson
lawreviewadmin
Comments Off

on Famous On The Internet: The Spectrum Of Internet Memes And The Legal Challenge Of Evolving Methods Of Communication
lawreviewadmin
Comments Off on Katz v. United States: Back To The Future?
Online Exclusives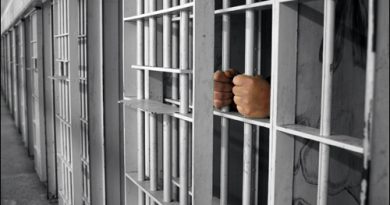 lawreviewadmin
Comments Off

on Underdeveloped and Over-Sentenced: Why Eighteen- to Twenty-Year-Olds Should Be Exempt from Life Without Parole
Emily Powell
Reynolds Wintersmith was just twenty years old when he learned he may spend the rest of his life in prison. In 1994, he was sentenced to life without the possibility of parole for a nonviolent drug crime. It was his first conviction.
When United States District Judge Philip Reinhard was sentencing Reynolds, he struggled with the mandatory minimum requirements:
"Under the federal law I have no discretion in my sentencing. Usually a life sentence is imposed in state courts when somebody has been killed or severely hurt, or you got a recidivist . . . . [T]his is your first conviction, and here you face life imprisonment . . . . [I]t gives me pause to think that that was the intent of Congress, to put somebody away for the rest of their life."
This comment contends that Reynolds Wintersmith belonged to a class of offenders who should be categorically exempt from sentences of life imprisonment without the possibility of parole. Sentencing eighteen- to twenty-year-olds to life without parole should be considered cruel and unusual because it is disproportionate to this class of offenders' culpability.

lawreviewadmin
Comments Off

on The Invisible Minority: Discrimination Against Bisexuals In The Workplace

lawreviewadmin
Comments Off

on You Could Have Told Me That In The First Place: Five Tips That Might Have Saved A Young Lawyer A Lot Of Trouble

lawreviewadmin
Comments Off

on Judge Merhige's Environmental Decisions: Expert Handling of Groundbreaking Environmental Rulings and Complex Federal Jurisdictional Questions